This was the big one, with ten top jousters invited to fight it out and be crowned the individual champion for 2010. Magic had made his Royal Armouries debut at this event the previous year, but he now had a few more events under his belt and was so much calmer and more consistent than twelve months before. A fantastic first day saw the pair leading the event with a maximum score, but with so much to play for could Graham hold his nerve and keep up the high level for the remaining two days of jousting?
CLICK HERE to find out how it all went and to see more photos from the 2010 Queen's Golden Jubilee Trophy joust at the Royal Armouries.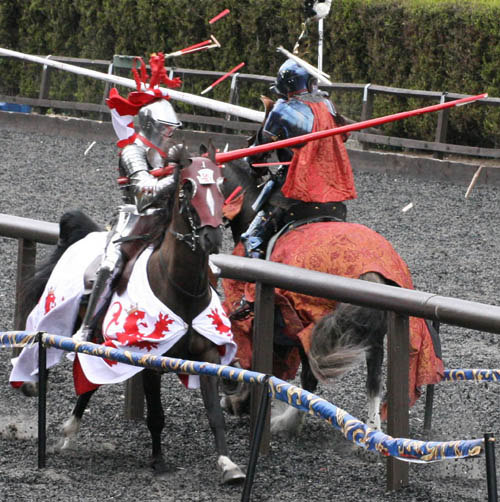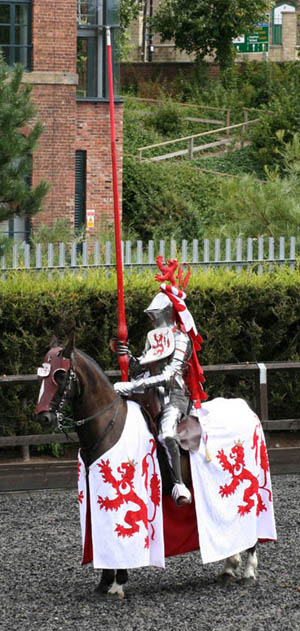 (Above and left) Graham Turner and Magic jousting at the Queen's Golden Jubilee Trophy, Royal Armouries Museum, Leeds, August 2010.